Weyburn Soccer Association Last Day to Register
---
---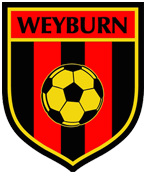 ---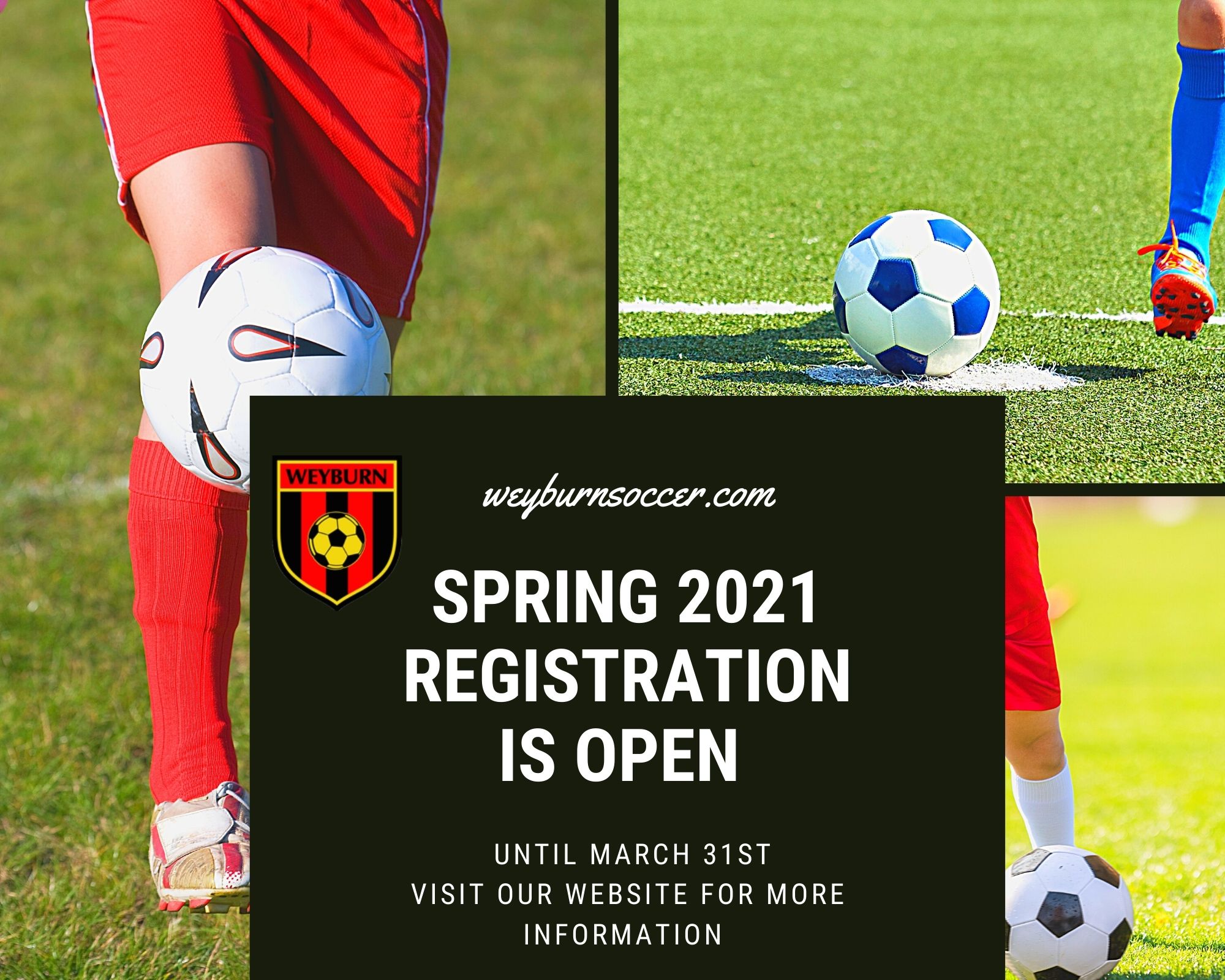 Reminder Today is the LAST day for Spring Registration
We would like to remind everyone that registration for Spring 2021 closes TONIGHT at midnight. Any registrations after tonight will have a late fee added to registration. We realize a lot may have questions or are wanting to see restrictions lifted before registering, but we encourage those to register and when the season starts you are not wiling to participate anymore Weyburn Soccer will refund all registration fee's.
Click here to register
Last week Saskatchewan Soccer provided this update to it's members "This week, on a meeting with Sask Sport and other provincial sport governing bodies, we learnt that we should not expect to see a change to the provincial guidelines for sport until April 19th earliest. The government, however, is optimistic, and if vaccinations continue to progress and case numbers remain in decline, they express confidence in outdoor sports ability to operate closer to normal this summer. Based on communications SSA has had with the Business Response Team (BRT), at this point, when restrictions are loosened, it appears traditional games may be allowed but travel and large gatherings may still be restricted. Overall, this is a very good sign, and we encourage Members to continue to plan for outdoor league play."
http://saskatchewansoccer.msa4.rampinteractive.com/article/64313
This past year has been tough on children and families, Weyburn Soccer would like to express how important it is for our youth to be physically active. The benefits of physical activity are far more important than any restriction that are being put in place. When players step out on the field its guaranteed they will be physically active! Our Technical team will make sure that our programming will remain fun, safe and enjoyable.
Weyburn Soccer Board of Directors have set the following fee's for the 2021 season:
U5-U9 - $90
U11-U19 - $100 (**Weyburn Soccer is looking into possibilities for the U17/19 players to play in a 6v6 to 7v7 coed adult league in Weyburn)
Late Fee - Any registrations that are received after March 31st will pay a registration fee of $150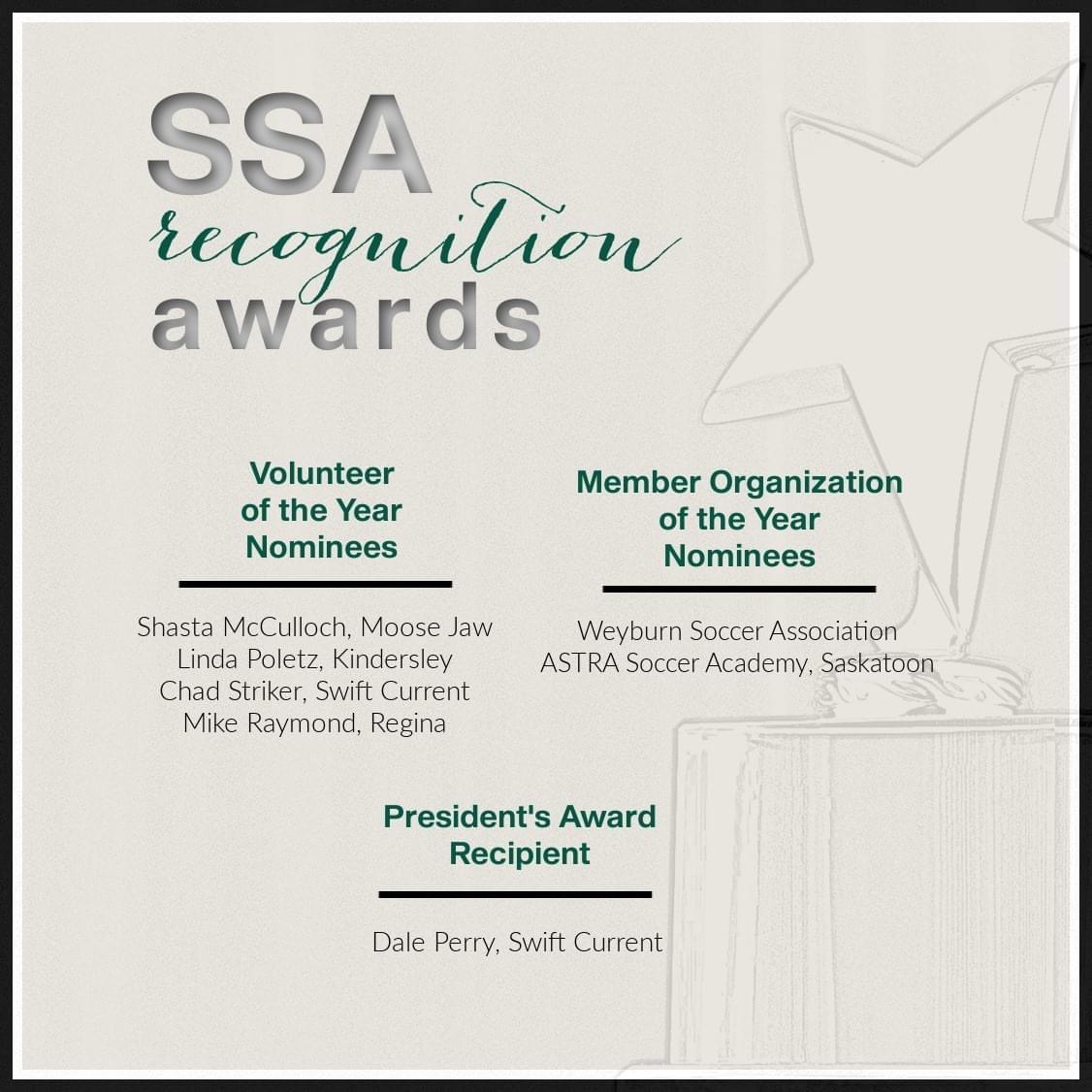 Weyburn Soccer is extremely honored to have received such an important nomination for the Member Organization of the Year award. We are earnestly grateful for the recognition and would like to thank everyone who had a part in nominating WSA. We would like to congratulate all of Weyburn Soccer whether you are a board member, player, coach, volunteer or sponsor - you all play important roles to make our club what it is today and deserve the recognition for the hard work!
Congratulations to all the nominees and award winners, together we are
#raisingthebar
in Saskatchewan!
You can watch the Awards night Virtually by RSVP
here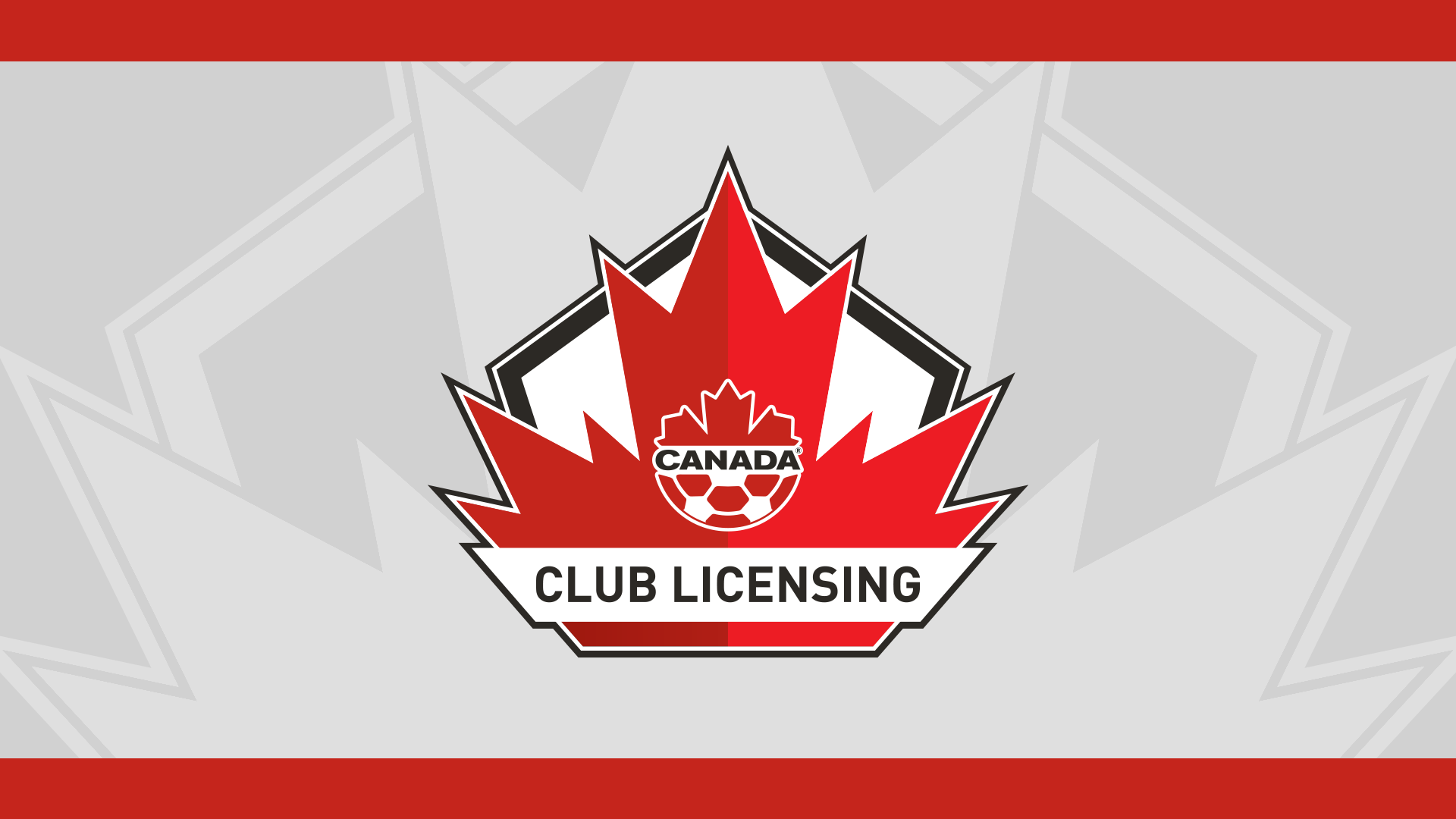 Canada Soccer has announced that Weyburn Soccer Association has been recognized as a Quality Soccer Provider.
What is Canada's Soccer Club Licensing all about?
The Canada Soccer Club Licensing Program is designed to guide member organizations throughout the country toward best principles for organizational development both on and off the field. Member organizations play an essential role in the development of players, coaches, and officials and provide both the daily playing environment and primary contact for participants. By raising the standards of member organizations, both the daily playing environment and participant experience are enhanced; thereby improving the overall soccer system in Canada.
What are the principles of the Club Licensing Program?
1)Prioritize Fun
2)Emphasize Physical, Mental, and Emotional Safety
3)Provide Developmentally-Appropriate, High Quality Programs
4)Maximize Attraction, Holistic Personal Development, Progression, and Long-Term Engagement
5)Focus on Participant-Centred Decision Making
6)Foster Accessible, Inclusive, and Welcome Environments
7)Act as a Good Corporate and Community Citizen
Weyburn Soccer is proud to be recognized Nationally for our programs we offer. Our board has and will always be dedicated to providing a fun, safe and quality environment and continue to develop our youth to these national standards. Not bad for a 100% volunteer based organization!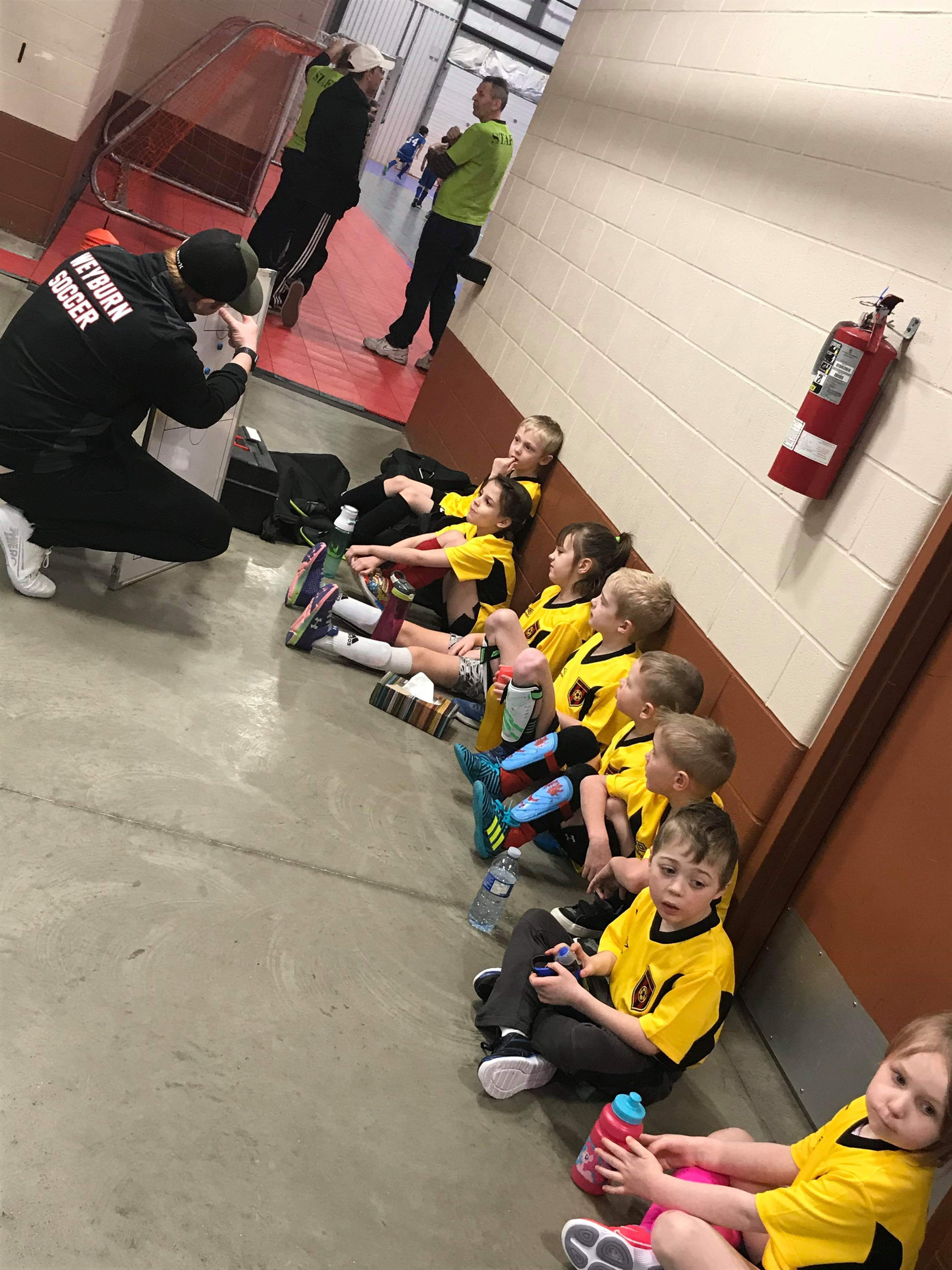 Calling all Coaches!
Weyburn Soccer can't do what we do with out all of our volunteer coaches! We need you and would like for you to consider coaching or assistant coaching. Our technical team have been working hard to creating ways we can support our coaches better. One way is that we have developed a brand new coaching curriculum with full season lesson plans with coaching points. We have added Ian Fleck as A Grassroots coordinator to help our Technical Director Tyler Hillstead and a support for our coaches during the season. We will be utilizing zoom platform to host coach orientations and review of curriculum's before season starts.
Another new support is we are offering coaches to sign up for a mentorship program. This mentorship will be piloted this year with Tyler leading the project, the aim is to help support coaches both on field and off field. We are also looking to involve our Youth as coaches as well. If your child is in U13 and up and are interested in coaching, Tyler will be running a youth mentorship program with them as well. Youth will be expected to coach only 1 night a week and participate in some zoom development sessions.
To sign up for the Youth Mentorship please fill out this
form
If you wanting to coach please express your interest when you register, or you can complete this
form
We are also looking to hire a coach for our Little Kicks program. Our Little Kicks program is an introductory to soccer program for 2-3 year olds, the focus is on physical literacy and development while in a social setting. We pay our coaches $15-$20 per session. If you want more information or are interested in coaching please contact Tyler Hillstead for more information -
wsagrassroots@sasktel.net
.