Weyburn Soccer Executive Recognized at Saskatchewan Soccer Awards
---
---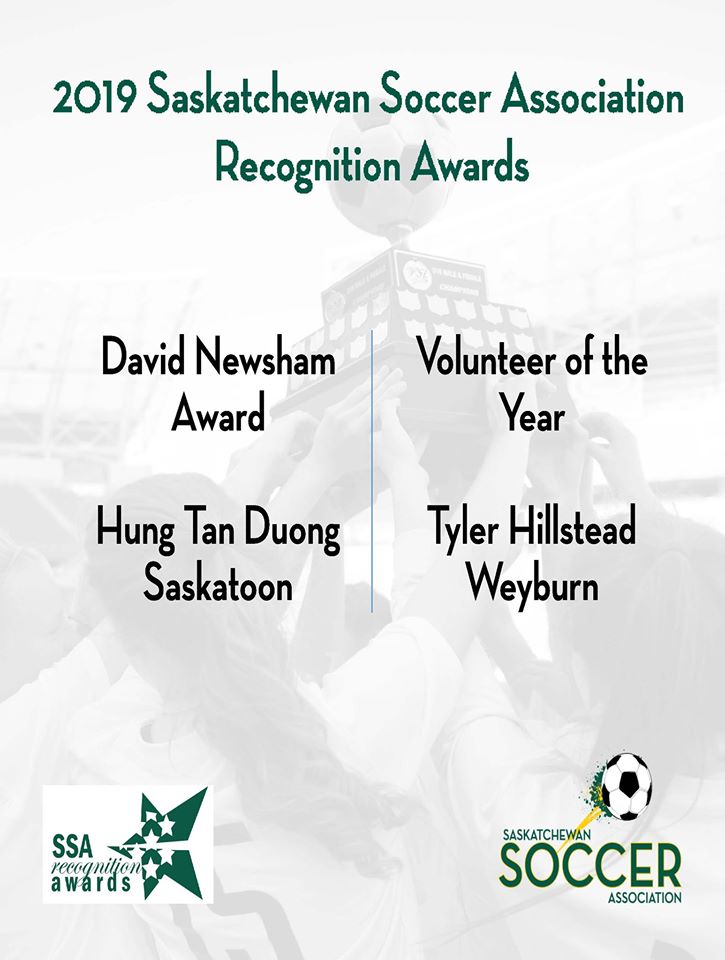 ---
A few weeks ago the Saskatchewan Soccer released the names of the winners for their 2019 Recognition Awards. Amongst the winners announced were 2 names from the Weyburn Soccer Association, Tyler Hillstead - SSA Volunteer of the Year and Jacquie Vandewoestyne - (past Executive member) SSA Youth Coach of the Year.
Tyler is currently our Technical Director of Grassroots and All Abilities Programs. Tyler has been part of the Weyburn Soccer Association for a long time as his father Don Hillstead was president of Weyburn Soccer Association for a number of years. Tyler joined the board as an Executive member 6 years ago coming on as WSA'a Referee in Chief. Tyler helped develop WSA's current referee development program. After, he took a term as Vice President while continuing his role as Referee In Chief. During that time he helped start Weyburn Soccer's annual tournament The Opportunity Cup, helped develop a partnership with Nike Sports Camps Canada and became a Learning Facilitator with the Saskatchewan Soccer Association. Recently with the help of the current Board members they carried out WSA's vision of offering Adaptive Soccer with Hillstead as the lead. While being a active member of our Organisation he was able to still find sometime to coach his kids!
Jacquie is a past Executive holding a position on our board for 15+ years. She held every position within our executive and helped guide and lead our club to were we are today. Jacquie has been currently coaching at a soccer club in Regina in the high performance stream. Jacquie's coaching experience also included high school teams and Summer Games. She is well deserving of this award as she has touched a lot of kids with her passion and love of the game and helped develop a lot of athletes both on the field and off.
Weyburn Soccer would like to congratulate Vandewoestyne and Hillstead for their accomplishments and for everything they did and continue to do for our Club!